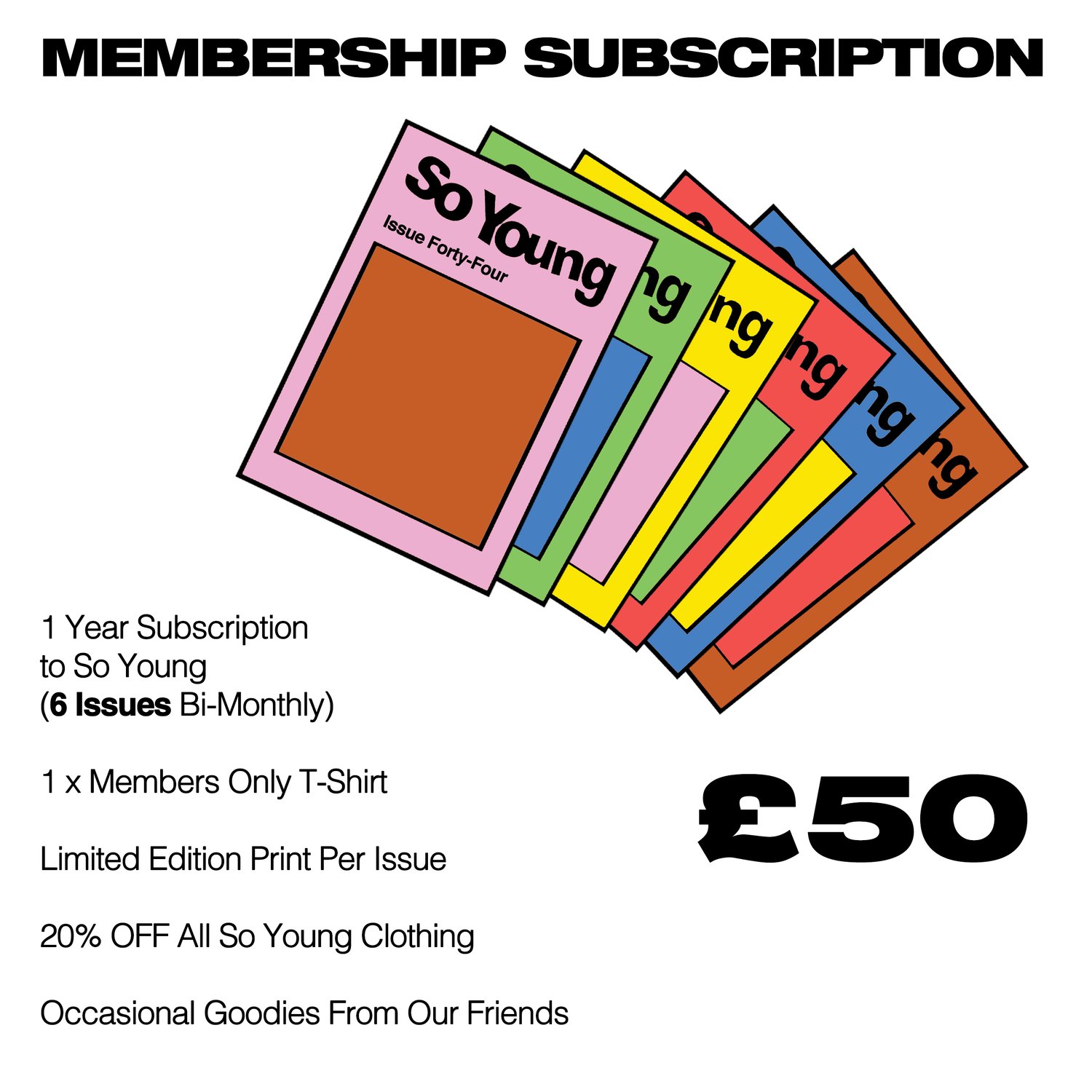 So Young Membership Subscription
Our Next 6 Magazines...
1 x Limited Edition Members Only T-Shirt
Limited Edition Print with every issue.
20% off all SY Clothing at the shop.
Some freebies from our friends every now and again.
Please leave a note with your T Shirt size (S-XL) with your purchase.
Free UK Shipping
Overseas Shipping Available
Please Note: For card payments (via Stripe), Billing address must match with that on the card. If you wish to have your purchase delivered to an alternative address please leave within 'Delivery Notes'.