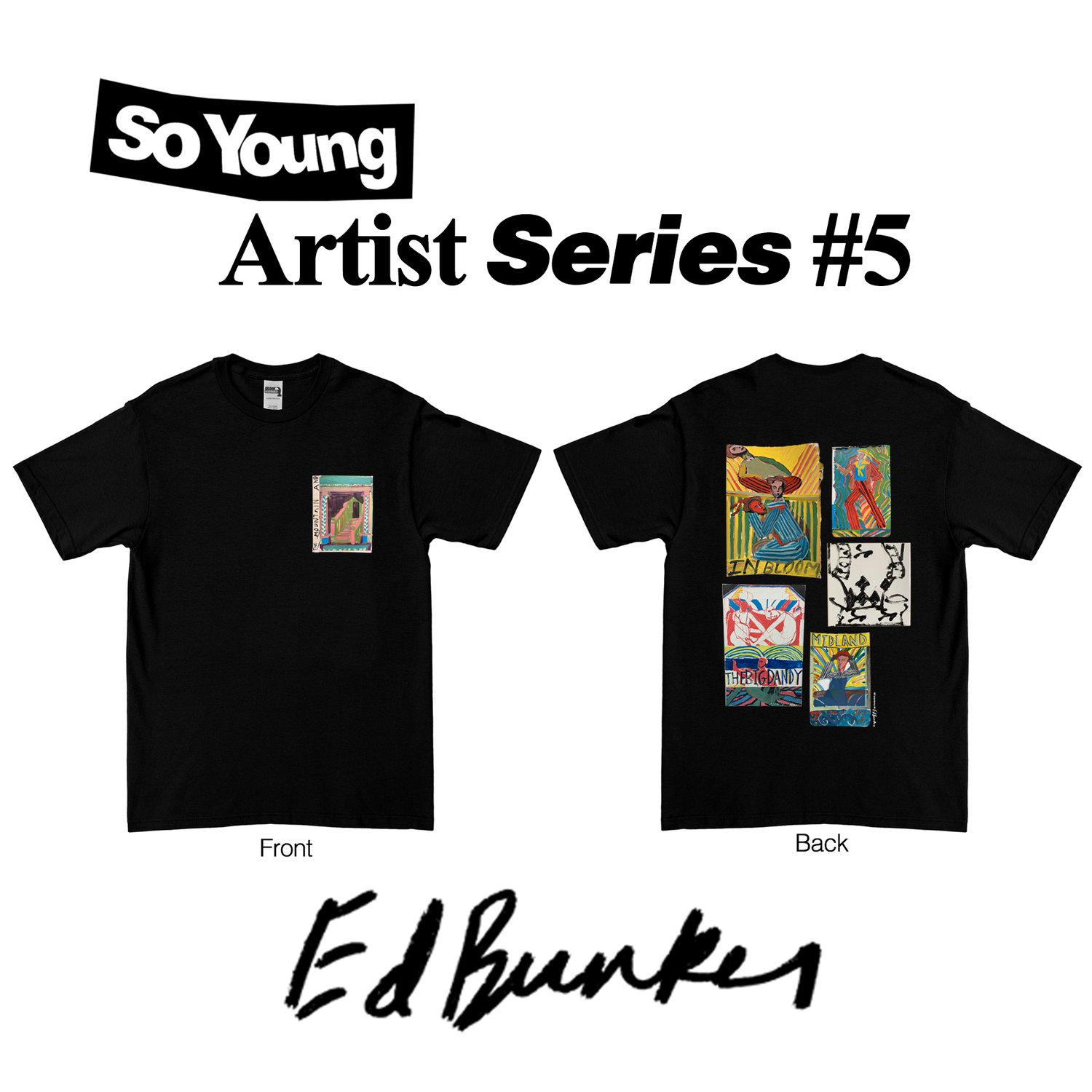 Ed Burkes Artist Series T-Shirt PRE ORDER
This is a Pre Order only T-Shirt. Pre Orders are open for a 2 week period, after which this t-shirt will no longer be available. So make sure you grab one while you can!
Campaign ends on 14th July.
Shipping starts late July.
The So Young Artist Series is an ongoing project in which we collaborate with some of our favourite artists and designers on one-off items of clothing. In our fifth edition we've collaborated with artist, Ed Burkes. We've been following Ed's work for past the few years and it's featured in the print edition of So Young several times. Our collaboration, front and back t-shirt uses 6 of his pieces, ranging from paintings to ceramic tiles. 1 piece on the front and 5 pieces on the back.
soyoungmagazine.com/so-young-artist-series-5-ed-burkes/